Sethurathnam Ravi
Former Chairman of Bombay Stock Exchange, Founder and Managing Partner of Ravi Rajan & Co. LLP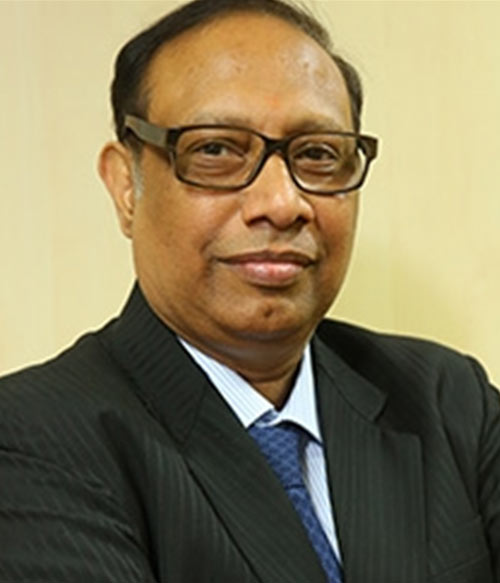 Mr. Sethurathnam Ravi (S Ravi) is the former Chairman of Bombay Stock Exchange Limited (BSE) (November 2017 to February 2019) and Founder and Managing Partner of Chartered Accountants' firm Ravi Rajan & Co., an advisory and accountancy firm, headquartered in New Delhi, India. Mr. S Ravi is a Post Graduate in Commerce and holds a diploma in Information System Audit (DISA). He is an Associate Member of Association of Certified Fraud Examiners (CFE), USA and is also registered as an Insolvency Resolution Professional.
Mr. S Ravi was appointed by Government of India and RBI as Chairman of the Technical Experts Committee for Punjab & Sind Bank's Strategic Turnaround. He is currently serving as the director for Tourism finance corporation of india ltd. He was also appointed by Government of India as a member of the Strategic Revival Group for UCO Bank, where he played an instrumental role in formulation of the revival plan and its subsequent implementation. He has also served as Chairman of PNB Mutual Fund.
He has served as the director on the boards of over 45 prestigious institutions like LIC, BHEL, IDBI Bank, ONGC, etc. Additionally, he has also worked with several reputed PSUs and private sector banks as a member of their audit committees, strategic revival committees and risk management committees. In his tenure spanning more than three decades, Mr. S Ravi has gained extensive experience in the field of banking and finance, financial and management consulting; including mergers and acquisitions, valuations, rehabilitation & restructuring of companies and turnaround strategies, auditing of companies and banks among others.
A frequent speaker at regulatory bodies, like ICAI, RBI and SEBI, Mr. S Ravi is passionate about sports and issues related to equal rights of women, global climate change and education for all.